Turning the last page of Derek A Bardowell's book will leave different people in different places: the level of sadness, rage, discombobulation or incomprehension will probably say a lot about the reader's direct experience of the main issue under discussion – race and racism in the UK, particularly from a Black (African/Caribbean perspective). For this reader, the overwhelming sense was a pasticcio of all the aforementioned emotions; a miasmatic untethering of memories carefully suppressed, reimagined and sometimes, conveniently forgotten, that had been occurring over the duration of 300 pages found release. And even as they took tentative orbit, they invited into their temporarily vacated spaces a myriad questions.
Several of these questions Bardowell had raised and sought to answer for himself and did so safe in the knowledge that his was not an exceptional story but indeed, was told recognising the 'shared experience' constituted a key part of his identity as a Black Briton who had lived all of his adult life trying to prove or disprove himself as 'belonging' even when he categorically felt anything but.
Leadingly subtitled 'A Story of Belonging, Britishness and Sport', No Win Race is Bardowell's 'personal exploration of the complexities and biases implicit in being Black in Britain, told through the prism of sport'. A keen sports enthusiast all his life, Bardowell's account traces his experiences as a follower of sport in both passive and active roles, from TV spectator to stadium fan, from protected son to protective father, from journalist to philanthropic administrator. In all these roles, the one constant is the inescapable crush of the racialised identity he is lumbered with and has to negotiate life with in never-ending Sisyphean efforts.
Bardowell is upfront with both the key questions and his unapologetic answer right from the introduction: Does sport mask society's deep-rooted rejection and ignorance of Black-Britishness? Can Blackness and Britishness ever be compatible? Answers: Yes and No respectively, with little equivocation. But he has a son, an innocent whose father knows that while "he does not see colour, other people see his…" and this is bound to have implications on his life chances. The rest of the book is a tracking of key sporting incidents in Britain's recent sporting history and how these were experienced from a Black British perspective and collectively formed an ultimate ossification of a stratified identity.
Very few people who are racialised as white would have thought too much about the multiple dimensions of the incidents Bardowell dissects here. Starting with the first time he had to confront race as an issue that would be the parting of the red sea of belonging for him, was the Alan Minter v Marvellous Marvin Hagler fight of 1980. Minter was the Brit. Hagler was the American. Minter was white. Hagler was Black. Bardowell was English, so "obviously" supported Minter. But he then discovered that Minter had allegedly said "It has taken me 17 years to become champion of the world. I'm not going to let a Black man take it away from me", a statement not exactly denied as his later explanation was that he "didn't mean it the way it might sound", and which set the tone for what was widely described as a most unpleasant, racially charged atmosphere for the fight. By the time the referee stepped in to save Minter from pulverisation by Hagler in the third round to a near race riot by the jingoistic Wembley crowd, the first layer in Bardowell's stratification had occurred.
Subsequent incidents took in the sense of pride in Blackness that the dominance and decline of the incomparable Muhammad Ali and the all-conquering 1980s West Indian cricket team wrought, the personal connection with the criminally under-respected British basketball scene, the confusion that earnest quests for belonging that saw fighters such as Lloyd Honeyghan and Frank Bruno strategically (and futilely) use their boxing personae to invite acceptance of their Englishness, to the cheerleading through the tenuous path that Black English footballers had to tread from the 'Three Degrees of West Brom' to John Barnes which eventually find unapologetic, magnetic wholeness in the dynamic personae of Ian Wright in the early Nineties. Each of these incidents was played out not in isolation but in a socio-political context Bardowell describes, thereby clearly locating sport as, if not an enabler of racism per se, certainly a canvas on which these sentiments find clear and sadly, often safe (i.e. with no or minimal consequence) expression.
The most poignant part of the book for me were the back-to-back chapters of the 'Greatest Week Ever in Black British History?' and 'A Poor People's Olympics'. A week in 2008 that started with the election of Barack Obama, also saw the ascension of Lewis Hamilton as first Black Formula One racing champion. The Olympics was awarded to London in 2005 with the City's multiculturalism successfully sold to the world as a powerfully positive national asset, and the subsequent games which saw the sun shine on London culminating in the most magical 44 minutes in British sporting history when Jessica Ennis, Greg Rutherford and Mo Farah won gold medals to send the stadium and presumably the nation absolutely euphoric. Bardowell reflected soberly on how the magic of the moment was tainted quickly, firstly by the shooting of Mark Duggan that set off the Tottenham riots the very next day, then the eventual realisation that the London Olympics had not actually been the British Olympics and the sense of euphoria, belonging and hope that had been assumed was far from shared from Cornwall to the Shetlands.
No Win Race explains a lot for those who don't understand things like why Black British people felt uncomfortable seeing Linford Christie wrap himself in the Union Jack after winning his gold medal 100m race in 1992, or why there is such a divide in how Black Britain and mainstream media experienced Lewis Hamilton. Or how important was the stance taken by Eniola Aluko in calling out the racist behaviour of the then England football coach. It also validates and reflects the experiences of many, probably most, Black Britons over the past 40 years. While my background was markedly different to Bardowell's having spent my formative years in a majority Black country and belatedly learnt the 'codes and tiers' that form the framework for survival in a society that systematically and institutionally minoritises Black people, the experiences resonated even when not directly shared. My own Alan Minter moment came when England played Cameroon in the 1990 World Cup quarter final. Although I was just a few months back in England after spending my formative years in Nigeria, I knew enough for my heart to will Cameroon to victory but for my head to hope England won, for no other reason than the likely racism that would indiscriminately be unleashed on all Black people should Roger Milla and co wiggle their way to the semi-final.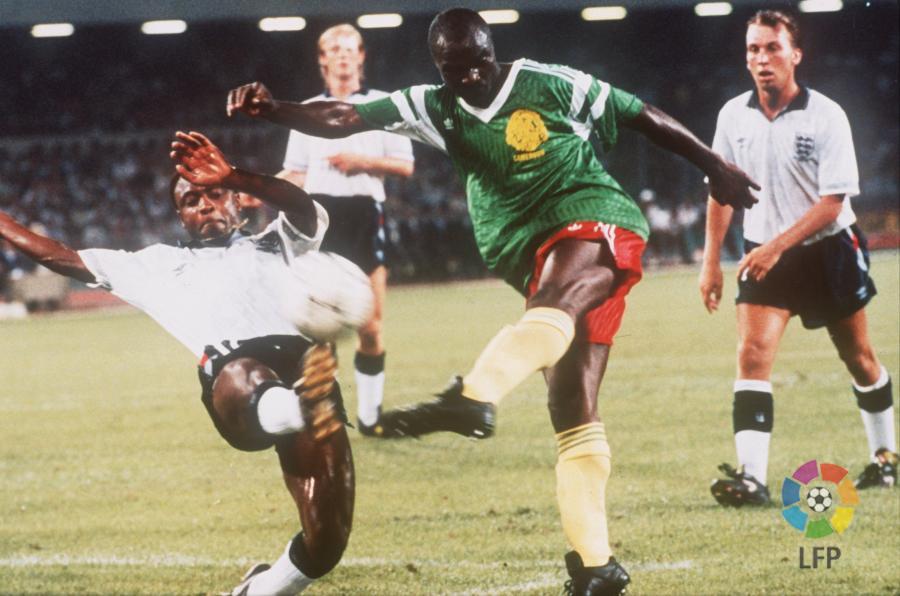 While Bardowell tries very hard to end the book on a hopeful note, it is easy to read that his overwhelming feeling is one of enduring sadness and frustration. As the book was written in 2019, I wonder how differently he would have felt in the writing had it been just a year later, and he had had the opportunity of experiencing and processing the Black Lives Matter inspired protests that saw Lewis Hamilton iconically adopting a leadership position far more important than the fact of his equalling Michael Schumacher's seven world titles, or Marcus Rashford single-handedly taking on, reversing and influencing government policy, or footballers taking the knee en masse in solidarity to the point of walking off the field in the face of a racist comment from an official; or Anton Ferdinand finally responding to the John Terry racism incident in a devastatingly sad documentary? One suspects that like many of us, he would welcome the moment and cautiously work on and wait to see how much momentum it gathers to bring about the real change that would enable him to feel the sense of ease in his Britishness that was lost in the hateful baying of the 1980 Alan Minter crowd.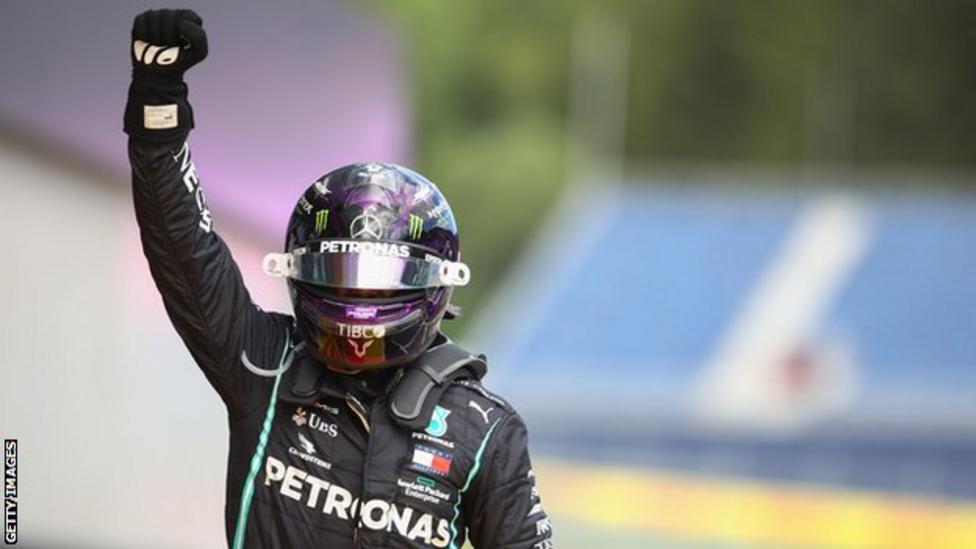 But that will be another book.
© Olu Alake 2021